Insurtech Insights Europe 2023: A Game-Changing Event for CoverKraft
Adam Judd
·
2 minute read
On March 1, 2023, Online Insurance Solutions had the incredible opportunity to attend Insurtech Insights Europe 2023, Europe's largest insurtech conference. With over 5,000 attendees, 400+ speakers, and 1,200+ insurtechs in attendance, it was an event not to be missed. From the moment we arrived at the InterContinental London - The O2, we knew we were in for an incredible experience.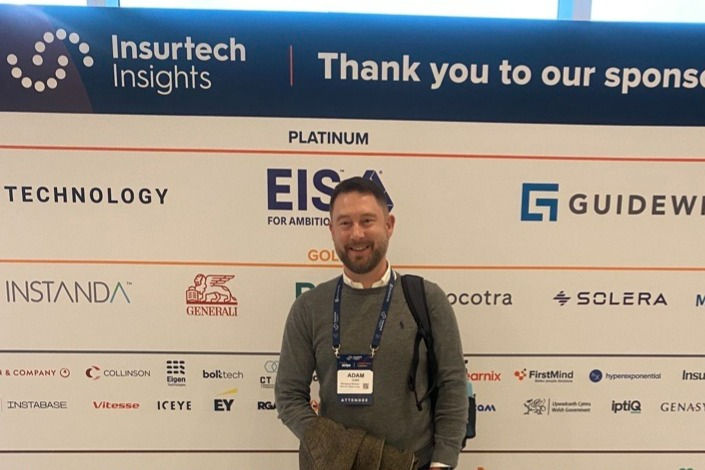 As we made our way through the conference hall, we were struck by the sheer scale of the event. The room buzzed with energy as attendees networked, shared ideas, and attended informative sessions. It was a unique opportunity to learn about the latest trends and best practices in the industry, as well as to connect with other industry players.
One of the event's highlights was the keynote speeches delivered by prominent industry leaders. We had the chance to hear from experts in emerging technologies, including artificial intelligence, machine learning, Internet of Things, blockchain, and data analytics. They discussed the potential of these technologies to revolutionize the insurance industry and gave us insights into how we can stay ahead of the curve.
We also attended several informative sessions that focused on topics such as customer experience, operational efficiency, and risk management. These sessions provided us with practical tips and advice on improving our business practices and better serving our customers.
One of the key takeaways from the conference was the importance of embracing emerging technologies. As we learned, the insurance industry is facing its most profound disruptions in decades, and it's crucial to stay ahead of the curve by adopting new technologies that can improve the customer experience and streamline operations. By doing so, we can better serve our customers and position ourselves as leaders in the industry.
Another takeaway was the importance of collaboration and networking. With so many insurtechs in attendance, we had the opportunity to exchange knowledge and ideas with other industry players. We also had the chance to connect with potential partners and customers, which can help drive business growth in the future.
In addition to the informative sessions and keynote speeches, several other activities and events made the conference even more enjoyable. We attended networking events, participated in interactive workshops, and visited booths and exhibits showcasing the latest insurtech innovations.
Overall, our experience at Insurtech Insights Europe 2023 was incredibly valuable. We gained insights into the latest trends and best practices in insurtech, networked with other industry players, and came away with new ideas for improving our business. The conference provided us with a unique opportunity to learn from the best in the industry, and we're already looking forward to next year's event.
In conclusion, attending Insurtech Insights Europe 2023 was a game-changing event for Online Insurance Solutions. We came away with a renewed sense of purpose and excitement about the potential of emerging technologies to transform our industry. We're grateful for the opportunity to have attended, and we're excited to put what we've learned into practice as we continue to serve our customers and grow our business.